Happy Holidays, everyone!
Yes, it's that time of year again, and one of my publishers, eXtasy Books, is gearing up to host their three day holiday Xtravaganza!
Join me and other eXtasy authors December 12 – 14 at the eXtasy Yahoo Group, The eX Factor,
for one heck of a holiday party! Chat with authors and readers, take
fun quizzes, ask ANYTHING of the authors, enjoy excerpts, be entered to
win some GREAT prizes, and have a ton of fun!
I will be one of the hostesses/moderators on December 13, from 6-8 PM EST, and December 14 from 8-10 AM EST.
Check out the prizes eXtasy's giving away, as well as other author sponsored prizes here!
I will be giving away two fabulous original ornaments crafted by local
artists, and a signed paperback copy of my 2008 Eppie winner, WOMAN OF THE
MOUNTAIN!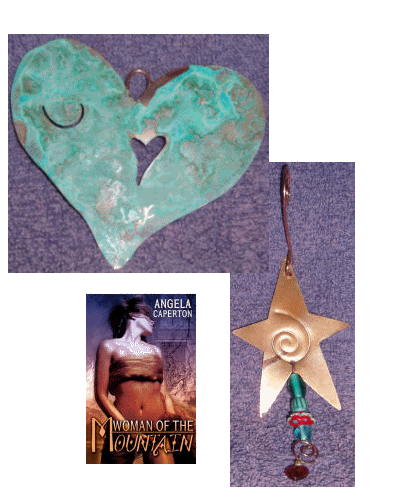 ALSO!! From December 1st – 31st, enjoy 30% off all eBook back lists at eXtasy Books. That includes my three stories epublished by them! Check out all the titles at eXtasy Books.